Why Choose Us?
Our patients are the backbone of our practice and we treat each patient with individual care and consideration. We want your experience to be positive, productive and educational.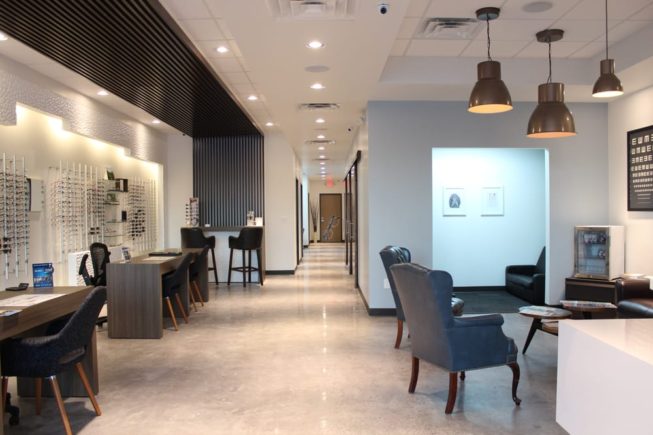 Our Core Beliefs
At Vision Source Westview, in Houston, TX, we believe that your care, satisfaction, and overall patient experience are the most important factors in providing you with true and authentic vision care.
Founded in 2016 by both Dr. Erica Alfaro, O.D. and Dr. Jonathan Tran O.D., we started our practice with the commitment of delivering top notch eye care to all of our patients. You can read more about our specialities and passions on our Doctors & Staff page.
We want to maximize your visual performance through the use of latest optical technologies and utilizing our experience, which is based on research and medicine-based science to provide the highest quality care and personalized service in a stress-free and comfortable patient environment. We are both committed to providing you with an experience above all others and to diligently remain on top of the most cutting-edge and patient-friendly technologies through our continued optometric education.
Our Promise to You
When you trust your vision care to Vision Source Westview, we promise to deliver a thoughtful and detailed patient experience.
Every one of our patients is treated like a unique individual, with distinct characteristics, issues and needs. We will examine your eyes carefully and listen to and address every question and concern that you have. We want your experience to be positive and productive.
Our office is designed to be pleasant, comfortable and clean with a mindful and fully engaged support staff to help guide you through all aspects of your visit.
Why Vision Source Westview?
As doctors, we recognize how important it is for our patients to trust us and feel confident in the care we provide. Our office is designed to deliver a physically comfortable and pleasant patient environment and we work very hard to connect with you and get to know each of you as individual patients.
We have equipped our office with the most advanced and innovative optometry systems and services and we offer comprehensive vision examinations that specialize in the diagnosis and treatment of a wide array of eye diseases, conditions, and problems.
Giving Back
Giving back to the community and assisting others is the root of our upbringing. We feel very fortunate to be in an amazing community, have a dedicated staff and partnerships with other local small businesses. As part of our ongoing efforts to give back to the community, we participate in several local programs, donating our time and optometric expertise. Additionally, several frame brands we carry were selected by us because they give a portion of their proceeds back to various charitable initiatives.
Schedule an appointment with either Dr. Alfaro or Dr. Tran at our Houston optometrist office and give your vision the level of care and attention it deserves.